Light Plan 4.0
Europe's 1st smart, connected motorways.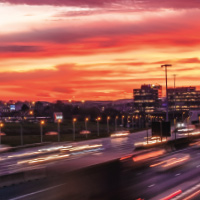 The Wallonia region, in Southern Belgium, is renovating the lighting over its 2,700 km of motorways and main roads, in order to significantly reduce its energy consumption, increase the safety of its roadways and users, and protect biodiversity. Some 110,000 LED lights will automatically adjust their brightness to traffic, weather conditions and incidents like roadworks, accidents, etc.
Project developed by Citelum, EDF group subsidiary and member of the LuWa Consortium which also includes Luminus, CFE and DIF.